The 3rd edition of the DEEP Startup Ecosystem Conference that took place on 23-24 June, 2022 in Ludwigsburg (Stuttgart), Germany co-organized by the City of Ludwigsburg and Innovation Network brought together 90 international and local startup ecosystem leaders, innovation managers, governments, and entrepreneurs from 22 countries to stimulate discussions around the current startup ecosystems development topics and challenges, such as impact, corporate innovation, investments, and emerging ecosystems.

Geopolitical tensions, the war in Ukraine, inflation, pandemic, and supply chain disruptions are starting to affect the markets. The pandemic led to a large surge of investments in health tech; the chip shortage revives large scale plant developments like Intel's 1bn EUR investment in Germany and the Ukraine crisis accelerates interest in cybersecurity. During the conference ecosystem builders had the chance to explore how geopolitical tensions and market uncertainties affect venture capital and discuss challenges for ecosystems to adapt and grasp emerging opportunities.
Recent crises have fueled Venture Capital growth rather than crippled.

Despite Brexit 33% of founders consider starting up in London.

Still markets are fragile, the financial crisis in 2008 more than halfed VC investments.

There is a danger of deglobalization due to potential risks caused by Covid and war.

Yet, the service and delivery sectors grew due to Covid.
Venture Capital aims at financing the emerging company until the product/service is ready and revenues replace cash flow from investors. As investors, venture capitalists, are also subject to market emotions like fear, pressure from LPs or other investors affecting sentiment. The industry of venture capital is cyclical, often showing a boom-and-bust cycle, because of a fear that the tech/internet bubble of 2000 could repeat. Most recent shocks in Venture Capital have been the crisis of 2000 and of 2008. The Lehman crisis impacted VC funding, going down from $35 to 12 bn in 2009. Such economic shocks are sudden and unforeseen. They affect an economy at large and change macroeconomic variables and relationships and can result e.g., in inflation, unemployment, changed investment or consumer pattern.

Brexit increased uncertainty of the future of the EU. London and UK, on the other hand, still rank up high and 33% of all founders in Europe consider moving there. Although many sectors suffered during the pandemic, this period also led to a large surge of investments in health tech. Meanwhile the chip shortage revives large scale plant developments like Intel's €1 billion investment in Germany and the Ukraine crisis accelerates interest in cybersecurity. The pandemic increased the demand for all kinds of digital services. Zoom, Slack and other SaaS-technology in general benefitted greatly and the development of vaccines progressed at an unprecedented speed.

The forecast for the US economy was a decline in 2020 by between 3,4 to 3,6% while Europe was hit harder and lost between 6,3% and 7,4% of GDP. Due to Covid, the global economy went into a recession. A number of industries have been hit hard ranging from tourism, hospitality, but also oil production, seeing a negative price. The world was still coping with Covid, another global macro shock and crisis emerged – Russia's attack on Ukraine. All these changes have had an impact on the VC trajectory and produced both negative and positive consequences and scenarios.
The number of EU VC funds are on a gradual and constant increase since 2016. Between 2016 and 2018, a big leap was recorded. The total investments are also in the increase since Q1, 2016. The investments multiplied since the beginning of the pandemic.
Total Investment Sums in bn USD, 2016-2022

What Will Be The Way Forward?
The straight-forward answer is we do not know. But from time to time there is lively debate in the venture community if we are in a new bubble. Arguments are the increased valuations, the growing number of unicorns, the failures of WeWork or Theranos and staying private for so long. Also, the entry of more and more VCs and corporate VCs can be seen, which is typically a sign of the late stage of the current cycle. Ecosystem builders will want to discuss what they can do to support their VCs and founders as a location is sticky. On the other side of the debate, you find the arguments that staying private is just reflecting where alpha is generated, and while one can debate about individual valuations of companies, in general valuations reflect expected value. WeWork in fact proved that the system can clean itself and did not have wider repercussions on other startups other than a Netflix series. And in case of crisis, it simply adapts. One example: NATO just announced plans for 1bn funds for innovation and a VC.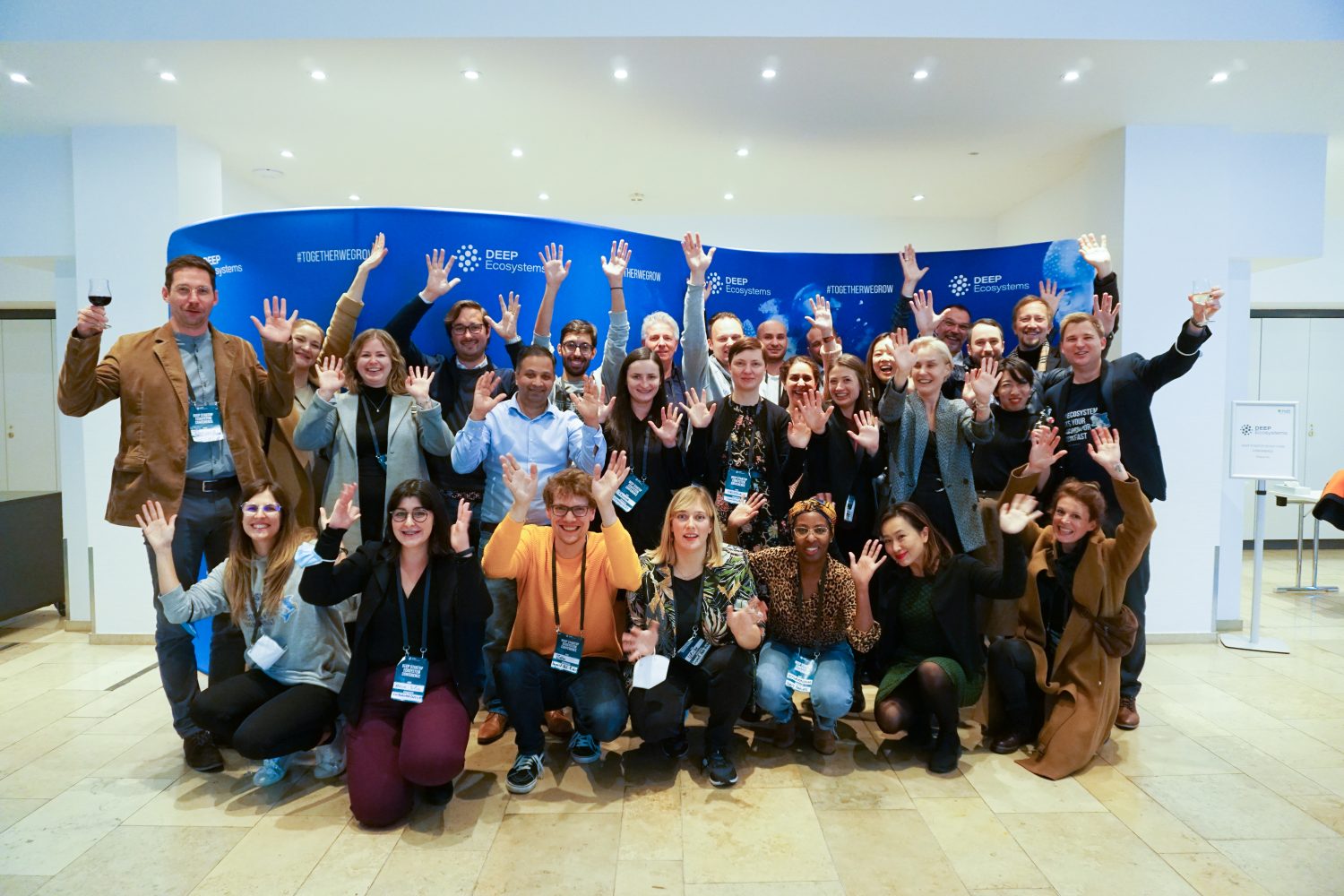 Become the DEEP member and amongst various opportunities, you would receive:
Free access to all upcoming DEEP Ecosystems Conferences

 

Tracking of >8,000 startups in the

Heatmap Startup List

(4x per year)

 

Annual list of Who is Who of European Ecosystem Leaders

 

Full Access to Premium Publications and Analysis on Ecosystem Trends

 

Quarterly Expert sessions with our Data Experts on Ecosystem Trends in your City compared to Europe

 

Tailor-made Data Extracts and Analysis on Demand

 
You can also find our strategic recommendations from previous editions in the following Strategy White Papers:
About DEEP Ecosystems
DEEP Ecosystems is a global community of startup ecosystem builders, dedicated to supporting grassroot innovation projects and fostering interconnectivity among startup ecosystems globally.
We believe in entrepreneurs to build ecosystems that solve the biggest challenges of our times. We help to grow and connect ecosystems through our DEEP Startup Ecosystem Accelerator (DEEPSEA), with over 200 alumni since 2018, one of the biggest ecosystem builder communities in the world that gathers twice a year in our DEEP Startup Ecosystem Conference. Both are backed by our data-driven insights and reports on startup ecosystems through our open Startup Heatmap Europe data platform.