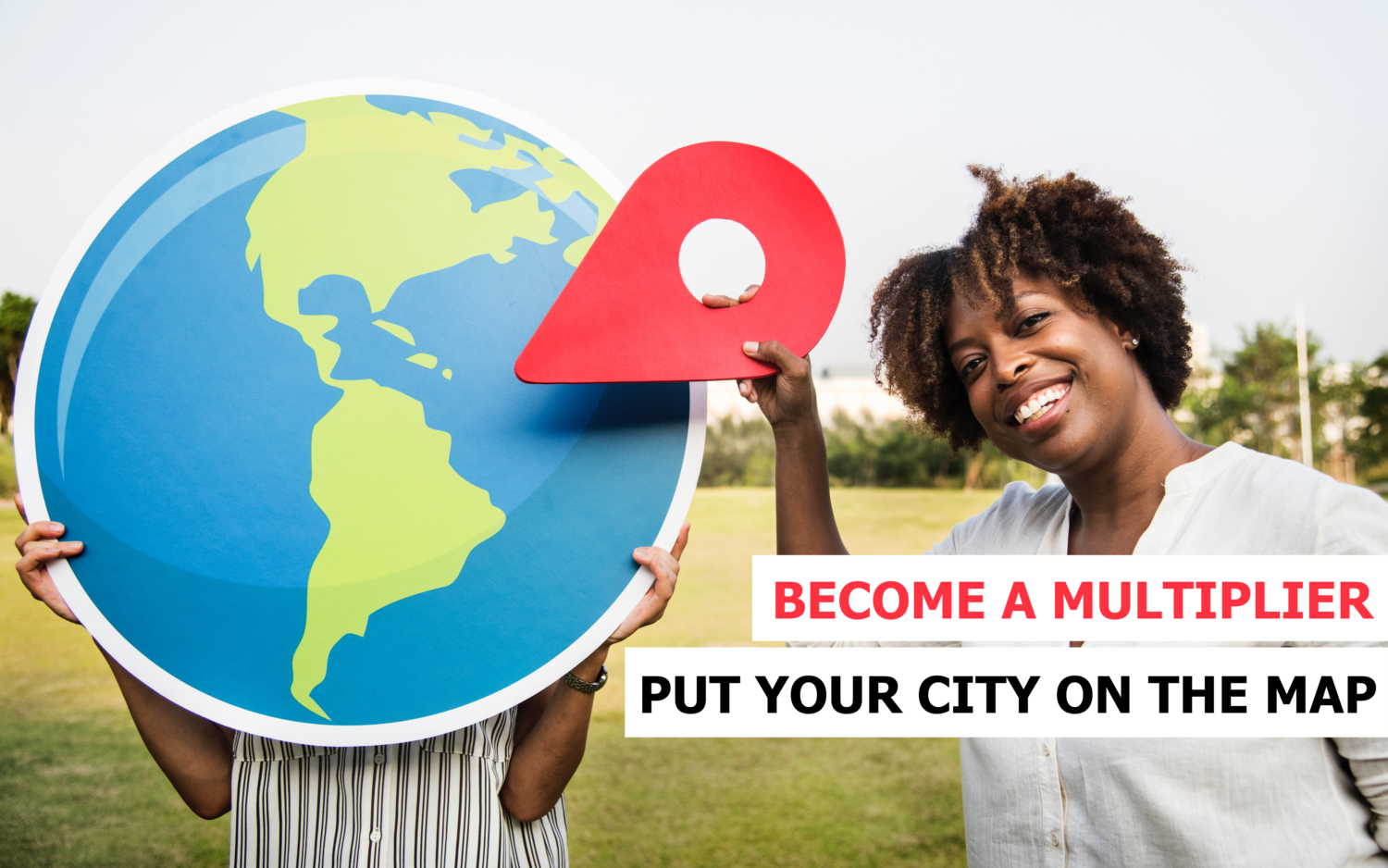 Create Your Local Ecosystem Report
The Startup Heatmap Europe is a platform for founders, startup communities, and everyone passionate about creating an attractive startup environment in Europe.
No matter the size…
The Startup Heatmap by DEEP offers entrepreneurial ecosystems around Europe, independent of their size and international visibility, the chance to map their startup community and measure their progress towards creating an impactful innovation ecosystem.
We are looking for local partners, entrepreneurs, students, non-profit organizations or economic development agencies, who want to join Europe's largest ecosystem mapping endeavor to date.
What you get:
A report under a well-known brand

Be part of the largest ecosystem mapping exercise in Europe
Renown brand to cover your ecosystem and internationally visibility
A well designed and data-driven report on your ecosystem
Promotion of your ecosystem on the Startup Heatmap Platform

A thorough analysis of your ecosystem

A scientifically sound methodology to map your ecosystem
Training by experienced researchers

A functioning and established survey

A ready-made survey with functioning infrastructure ready to be distributed among founders in your ecosystem
Possibility to add own questions
Full ownership on collected data

International Benchmark data

Support in gathering local and international benchmark data
Free access to the ecosystem data app with >100 covered cities and >1mn datapoints

High quality Visualization Generation

Ready-made templates for all necessary visualizations
Support in customization of graphs and maps
What you need to do:
Distribute the survey in your founder community
Provide local insights on where to find data
Co-create local Ecosystem Report with Interviews, Opinion Pieces, etc.
Approach local sponsors to cover licensing fee
Let us work together to track the progress of Europe's startup communities and help direct investments more efficiently into a wider range of hubs, forming an ever closer transnational startup community.
Join the movement for a Europe of interconnected startup communities.
About the DEEP Ecosystem Journey
Creating your own Ecosystem Report is part of the DEEP Ecosystem Leadership Program, which is a partnership between individuals or organizations and DEEP on the development of your regional ecosystem. It goes beyond data collection and reports and offers you the chance to scale your ecosystem to the next level.

The founders of DEEP have been strongly involved in the creation of the vibrant tech ecosystems in Chile, Munich, Estonia as well as Portugal. Now we are getting ready to help other regions succeed.
We provide you with the resources and methods to build a data-driven, visionary ecosystem that is driven by local entrepreneurs and creates long-term social, sustainable and economic impact in your region.
As a DEEP Ecosystem Leader you will:
Co-Publish a Reference Report on the Growth of your Regional Startup Scene
Provide Access to International Networks for Local Entrepreneurs
Develop New Innovation Formats of Global Reach
Setup an Entrepreneurial Advisory Board for your region
Raise Funding for Seed Stage Companies with an International Co-Investment Fund
To make you successful you will get:
Fully-Fledged Intelligence Unit on Startups & Ecosystem Growth
Central Ecosystem Leader Directory to find Partners, Speakers and Mentors
Established network of corporate partners on European and global level
Access to up-to-date startup database with >10,000 startups
Monitoring of Government Funding Opportunities
Leverage of established communication channels via Startup Heatmap Platform, DEEP Ecosystem Conference and Community White Papers
1:1 project support in the Ecosystem Accelerator
The Journey is the goal and you will grow with every step you take. The community will always be on your side, and you can take the time you need to develop the next step. Our motto is simple: We grow together.
Already have Data about Your Ecosystem?
Show it on your city's profile!
We believe local knowledge is hard to beat when it comes to understanding ecosystems and that is why we are eager to make available any quality insights local leaders have collected.
Share your insights with a wider international audience and let us create the most comprehensive free ecosystem data platform in Europe.
Data you can share must fulfill the following criteria:
Comparability. Single data points are telling little, data should always show context by comparing over time or against a reference
Reliable and valid. We will sense-check every data provided before publication and assess in how far the data can be trusted to speak to the point it is trying to make.
Each data provided will be visualized by us, please keep this in mind, when providing data.
We require a short description of the methodology behind the creation of the dataset.
Source Description. Each data you share should be owned by you or publicly available and referenced correctly with a URL.
Provided as a google sheet, like this one