The 2nd edition of the DEEP Startup Ecosystem Conference took place in Essen, Germany on 18th October 2021. Ecosystem leaders, entrepreneurs, policy makers and investors convened from across Europe and beyond. Their common goal is to foster discussion on the most pressing challenges that startup ecosystems face today. The event hosted a virtual think tank for a deep analysis of the value of exits and how successful startups fuel ecosystem growth in a city. In this context, the most inspiring examples are the Skype and PayPal Mafias.

Successful founders who exit their companies can obtain a level of wealth that exceeds their individual needs for a good livelihood. And this puts them in a position to re-invest into other projects and startups. Exits promise a positive impact on startup ecosystems, as they "free up" experienced entrepreneurs. This effect is larger the more aligned the ecosystem is to support these re-investments. There are two cycles that drive the growth of an ecosystem: The recycling of failing entrepreneurs who give back their experience and the re-investment by successful founders who bring both their experience and own capital.
There is at least 30 companies that were founded by Skype alumni. Among them are the Atomico ventures fund by Niklas Zennström, which is one of Europe's most active investors. Three are holding the status of Unicorn: Bolt (HQ in Estonia), Wise (HQ in UK but founded by Estonians) and Pipedrive (HQ in US but with Estonian founders).
PayPal alumni who started their own companies after PayPal got sold to eBay in 2002 are called the PayPal Mafia. They started to reinvest money in other startups through VCs firms. Amazingly, over 100 companies grew from this group, example companies of the PayPal Mafia are: LinkedIn, Yelp, Yammer, Keva, Palantir, Flickr, Mozilla, Tesla, SpaceX, and Facebook.
There are around 180 companies founded by ex-Rocket Internet employees. Among them are the unicorn neobank N26, smart home application tado° or Kreditech, Germany's once biggest fintech. It had re-branded to Monedo before it went bankrupt in 2020.
The DEEP Ecosystem Conference participants recommend the following steps to support the creation of Startup Mafias:
1) Nurture Ecosystem Angels
Combining public initiatives with the leadership and vision of successful entrepreneurs from the region offers the chance to accelerate ecosystem growth. Founders who have exited – even with smaller amounts – can leverage the public funding and support structures to place bets on emerging business fields. And such an approach can counterbalance the effect of small exits in Europe so far. These tend to give founders enough capital to live a carefree life, but not enough to leave a dent in the global startup scene.
2) Encourage the Emergence of Mafias
Not only did alumni of companies with successful exits like Skype, Uber or Rocket Internet use their networks to pool their funding. But this also caused a speed-up of the replication of the success in new firms. It might be counter-intuitive for public servants to nourish companies that focus on e-commerce, mobile games or delivery services. Yet in the end these companies create the experiences, talent pool and capital needed to tackle real world problems through innovation. This becomes evident by the many deep tech companies that were founded by alumni of very profane startups.
3) Ease the Use of Employee Stock Options
Not only founders, but also employees can be part of a positive re-investment cycle. The company Revolut has produced more than 70 millionaires owning more than 10mn USD (Sifted). Wise, too, gives its employees vested options and recently allowed them to turn these shares into cash. A group of alumni used this benefit to start a new company called Salv. In May 2021, startup associations from all over Europe demanded that ESOPs should be taxed as capital gains, not ordinary income (full text).
Find the full publication here.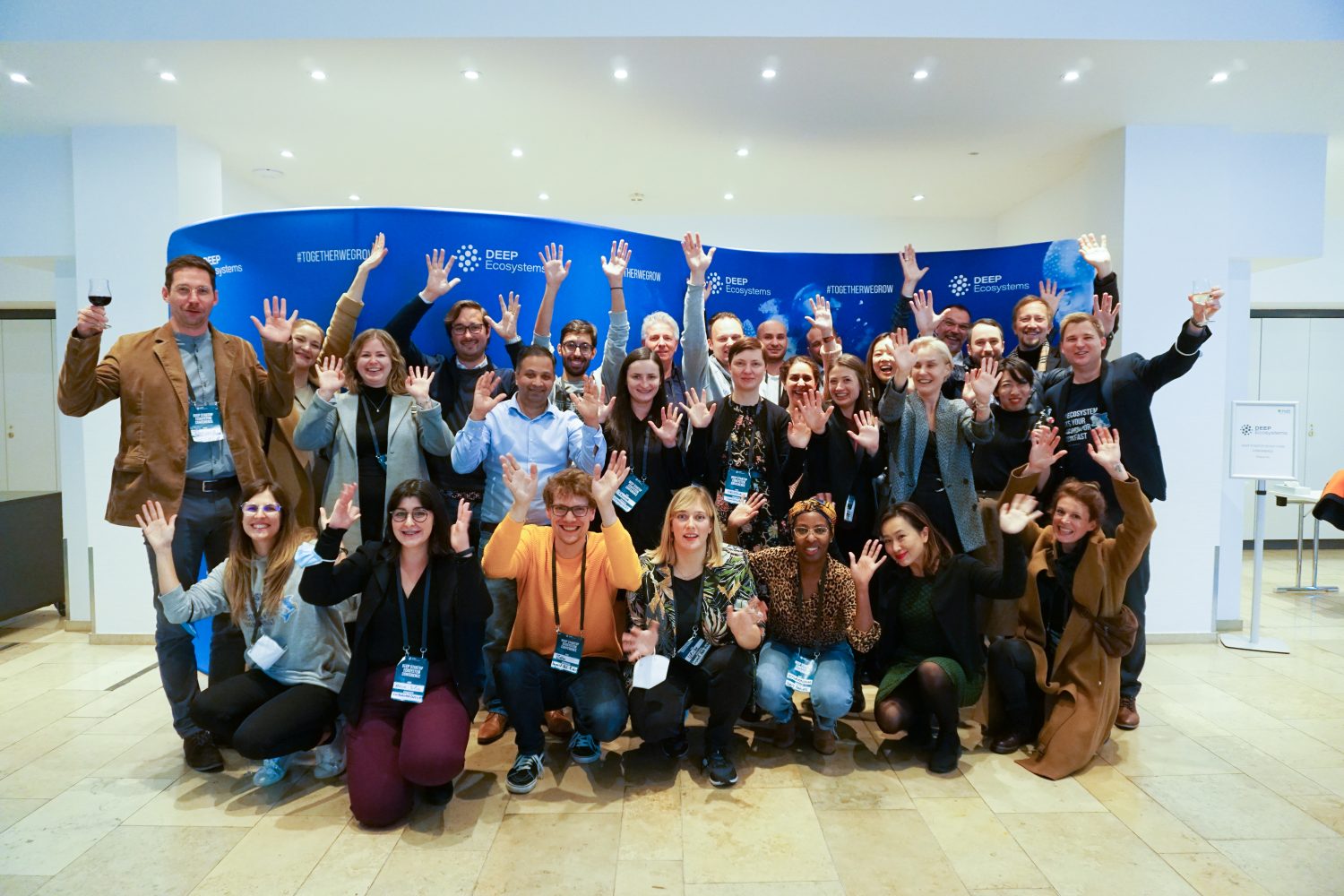 Our next conference will be on 23rd and 24th June in Ludwigsburg, Germany. The Stuttgart metropolitan area is famous for its hidden champions and high-tech innovators from Bosch to Porsche,  or MANN+HUMMEL. Ludwigsburg itself is home to Europe's best Film and Animation Academies.
The conference will feature international visionary keynotes, data-driven workshops on startup ecosystem trends, and open networking sessions. Attendees will engage with the startup scene's thought leaders, governments, investors, corporates, and innovation managers. In addition, they will get access to a startup portfolio exchange for initiating long-term collaborations.
You can also find about the strategic recommendations from previous editions and read the following Strategy White Papers:
About DEEP Ecosystems
DEEP Ecosystems is a global community of startup ecosystem builders. We are dedicated to supporting grassroot innovation projects and fostering interconnectivity among startup ecosystems globally.
We believe in entrepreneurs to build ecosystems that solve the biggest challenges of our times. We help to grow and connect ecosystems through our DEEP Startup Ecosystem Accelerator (DEEPSEA), with over 200 alumni since 2018, one of the biggest ecosystem builder communities in the world that gathers twice a year in our DEEP Startup Ecosystem Conference. Both are backed by our data-driven insights and reports on startup ecosystems through our open Startup Heatmap Europe data platform.