The 2nd edition of the DEEP Startup Ecosystem Conference that took place in Essen, Germany on 18th October 2021 convened ecosystem leaders, entrepreneurs, policy makers and investors from across Europe and beyond. Their common goal is to foster discussion on the most pressing challenges that startup ecosystems face today. The event hosted a virtual think tank for a deep analysis of the value of exits and how successful startups fuel ecosystem growth in a city on an example of the Odense Robotics Cluster.

Odense is a world class robotics cluster that outperforms major startup hubs like London or Berlin year over year when it comes to Robotics investments. This case study highlights how exits and careful public policy made it possible.
Robots & Cobots
Odense is a Danish city with over 200.000 inhabitants that is 'the-place-to-be' when it comes to robotics. The strength of the local cluster lays within robotics, drone and automation applications, with a unique know-how in regard to cobots, which are robots capable of working alongside humans. With over 145 companies, it is one of the densest clusters. In the first five years of its existence, it has attracted over 860mn € in investments.
Reinventing Odense
Nevertheless, couple of decades ago, Odense has been a steel shipyard town that was slowly running out of steam. One of the strategies to aid the industry, was to investigate automation solutions for manufacturing with a research grant for a local university. Although it was not an immediate success, it has created a base for research that has contributed to establishing the knowledge base for the future cluster.
What is differentiating the Odense-based cluster is a unique combination of Danish culture and a welfare state approach, where the citizens have the opportunity to take the risk and establish a company. Local institutions are collaborating with each other and the entrepreneurs are openly sharing knowledge, experience, and even their past employees. A significant milestone for the ecosystem was the acquisition of Universal Robots by Teradyne in 2015, which has put the city of Odense on the map. It has been followed by several other acquisitions & IPOs and has resulted in an influx of capital that was reinvested locally.
The importance of re-investment cycles in the ecosystem become very clear looking at the trajectory Odense's startup scene has taken. Only three years after this major exit, in 2018, MiR (Mobile industrial Robots) has also been acquired. This was another event that solidified Odense as a go-to place for robotics companies, but also ignited a reinvestment culture. Exit capital from those 2 exits has been circulating in the Odense-based robotics cluster ever since. 
The experience gained over the lifespan of the local cluster have highlighted the role of government in the form of the management organization of the cluster. It has found its role as a facilitator with a strong customer-oriented mindset. The focus should always lie on fostering already existing capabilities and phenomenon, rather than trying to enforce new ones.
How to exploit local strongholds
Understanding local communities and resources allow to create an environment around the ecosystem and to connect people in a value-creating manner. Best practices developed over the last couple of years, are a great toolbox, which can be used to develop other strongholds within the local economy. 
In the city of Odense, this happens for example within the medical cannabis sector. Based on the traditions of the island of Funen in horticulture, research institution and close collaboration with local hospitals, the city is turning its faith once again towards the local entrepreneurs to capitalize on already existing capabilities. 
Cannabis in the focus
Currently, 100% of certified medical cannabis producers in Denmark are based on the island, which are attracting interest from both Danish and international investors. 1/3 of medical cannabis sold in Germany is imported from Denmark, were in terms of the possibilities of the local cluster, the industry has only scratched the surface.
The experiences of Odense in nurturing a world-class robotics cluster through strong re-investment cycles of entrepreneurs who after exiting their companies turn to investors themselves has helped to create a blueprint for the City of Odense and its public institutions on how to create functioning innovation ecosystems around nascent verticals.
Find the full publication here.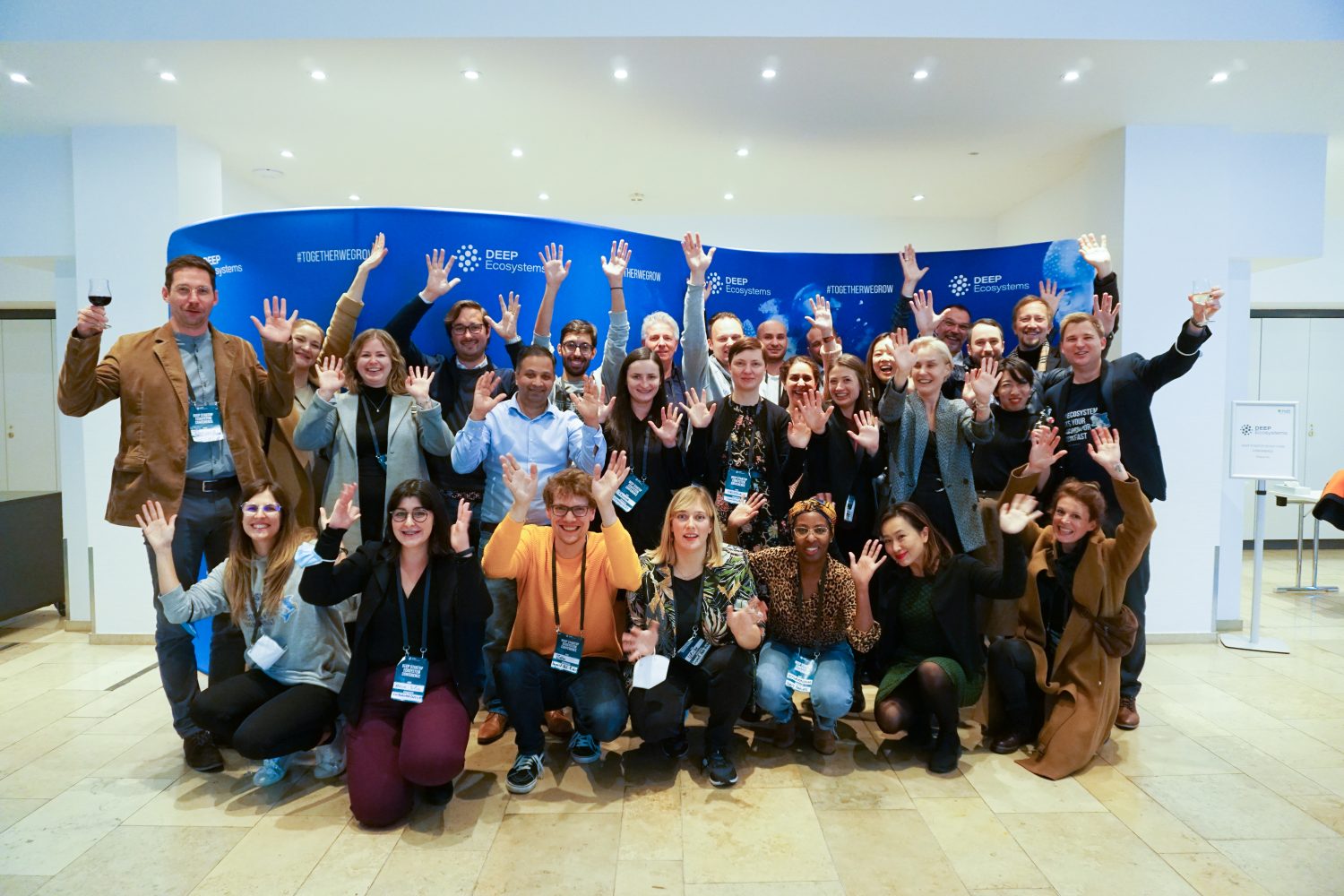 The next conference will be on 23rd and 24th June in Ludwigsburg, Germany. The Stuttgart metropolitan area is famous for its hidden champions and high-tech innovators from Bosch to Porsche or MANN+HUMMEL. And Ludwigsburg itself is home to Europe's best Film and Animation Academies.
The conference will feature international visionary keynotes, data-driven workshops on startup ecosystem trends, open networking sessions to engage with the startup's scene thought leaders, governments, investors, corporates and innovation managers as well as a startup portfolio exchange for initiating long-term collaborations.
You can also find about the strategic recommendations from previous editions and read the following Strategy White Papers:
About DEEP Ecosystems
DEEP Ecosystems is a global community of startup ecosystem builders, dedicated to supporting grassroot innovation projects and fostering interconnectivity among startup ecosystems globally.
We believe in entrepreneurs to build ecosystems that solve the biggest challenges of our times. We help to grow and connect ecosystems through our DEEP Startup Ecosystem Accelerator (DEEPSEA), with over 200 alumni since 2018, one of the biggest ecosystem builder communities in the world that gathers twice a year in our DEEP Startup Ecosystem Conference. Both are backed by our data-driven insights and reports on startup ecosystems through our open Startup Heatmap Europe data platform.