The 2nd edition of the DEEP Startup Ecosystem Conference that took place in Essen, Germany on 18th October 2021 convened ecosystem leaders, entrepreneurs, policy makers and investors from across Europe and beyond with a common goal to foster discussion on the most pressing challenges that startup ecosystems face today. The event hosted a virtual think tank for a deep analysis on the Future of Work: Human Resources, Remote Work and Education.

Digital and non-digital transformations are re-defining how people work and innovate. The Future of Work DEEP Dive during the DEEP Ecosystems Conference, jointly led by EdTech software leader GetBoarded and the University of Zurich Center for Leadership in the Future of Work explored emerging fields of innovations shaping the Future of Work – across EdTech, HRTech and beyond. Fast-growing unicorns in the HR field are one indicator for the unparalleled potential of this space.
Investments in Europe in 2021 in HRtech grew 2.3x and 4.5x in EdTech compared to 2017.
HRtech and EdTech combined raised >$1bn in 2021.
Platforms for remote work or events like Hopin reached record valuations. Hopin's value skyrocketed to $7.75bn.
While the investment sums went up, the number of deals went drastically down, which confirms an overall trend across sectors.
12 out of 15 HRtech unicorns are in the US, 2 are in Europe, 1 in Brazil.
Find the full publication 
here
.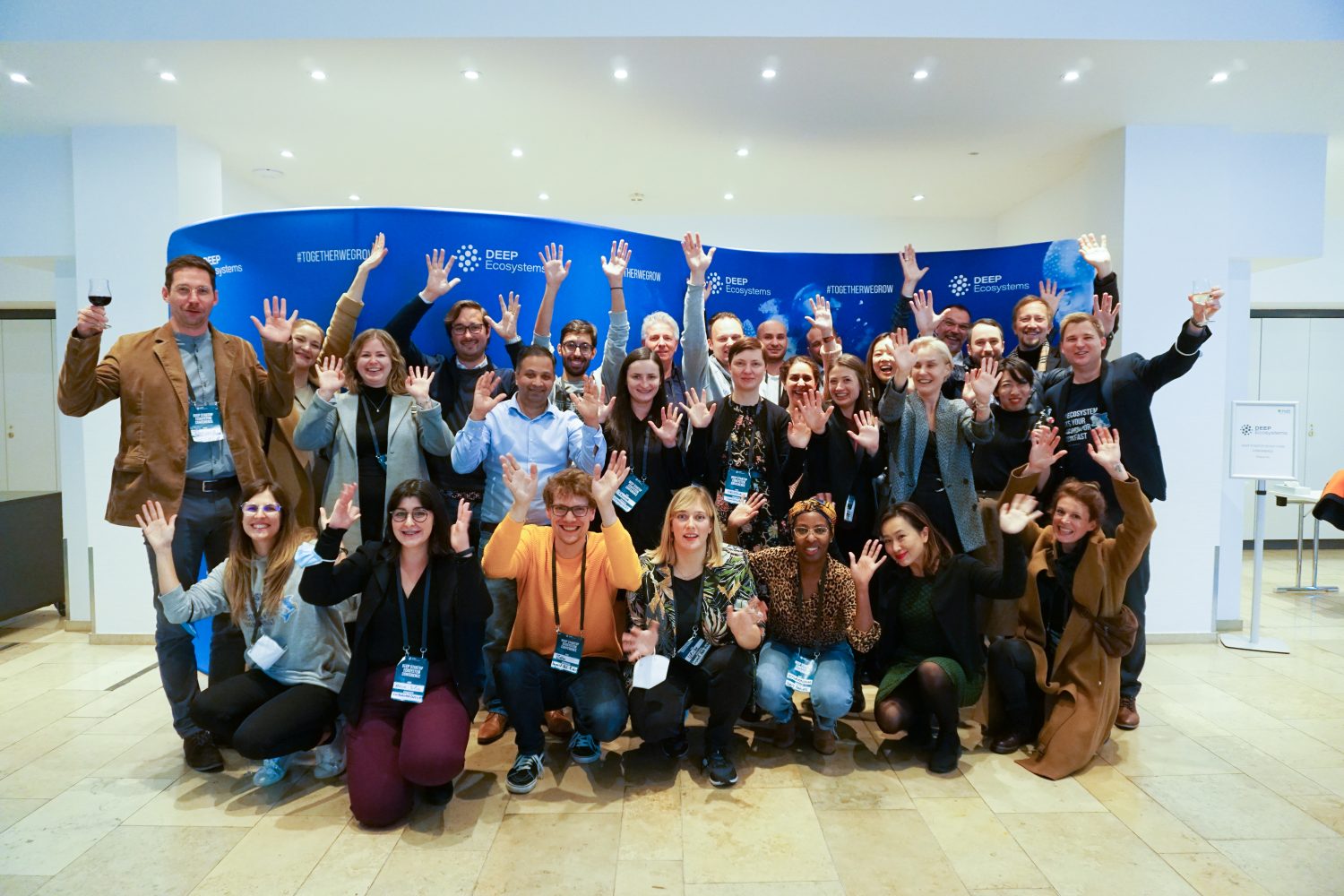 The next conference will be on 23rd and 24th June in Ludwigsburg, Germany. The Stuttgart metropolitan area is famous for its hidden champions and high-tech innovators from Bosch to Porsche, MANN+HUMMEL, Ludwigsburg itself is home to Europe's best Film and Animation Academies.
The conference will feature international visionary keynotes, data-driven workshops on startup ecosystem trends, open networking sessions to engage with the startup's scene thought leaders, governments, investors, corporates and innovation managers as well as a startup portfolio exchange for initiating long-term collaborations.
You can also find about the strategic recommendations from previous editions and read the following Strategy White Papers:
About DEEP Ecosystems
DEEP Ecosystems is a global community of startup ecosystem builders, dedicated to supporting grassroot innovation projects and fostering interconnectivity among startup ecosystems globally.
We believe in entrepreneurs to build ecosystems that solve the biggest challenges of our times. We help to grow and connect ecosystems through our DEEP Startup Ecosystem Accelerator (DEEPSEA), with over 200 alumni since 2018, one of the biggest ecosystem builder communities in the world that gathers twice a year in our DEEP Startup Ecosystem Conference. Both are backed by our data-driven insights and reports on startup ecosystems through our open Startup Heatmap Europe data platform.