The 2nd edition of the DEEP Startup Ecosystem Conference that took place in Essen, Germany on 18th October 2021 convened ecosystem leaders, entrepreneurs, policy makers and investors from across Europe and beyond with a common goal to foster discussion on the most pressing challenges that startup ecosystems face today. The event hosted a virtual think tank for a deep analysis of the Future of Work: Human Resources, Remote Work and Education.

The concept of New Work centers on the new and emerging ways of working in today's day and age. The fact that the world of today and tomorrow needs resources for upskilling constantly, many businesses are shifting towards providing new and innovative ways to explore creativity and personal development with the help of technology. 
As the cases with Axonify, IBM or AlertDriving shared below show, we can already see the shifts in work culture and adaptation of new and transformed business models. Businesses and organizations that are shifting their approach towards new work are building environments which are going to be more productive and autonomous while still being a part of the bigger network.
2018: Folks at Axonify, an eLearning vendor, have worked with Walmart to design a microlearning platform that would increase employees' knowledge and retention regarding safety practices and be engaging enough for workers. It included a lot of gamification and infographics, which lets the workers know their individual progress as well as progress to their peers for some friendly competition.
2019: IBM Corporation announced the introduction of IBM Micro Learning, which is a hands-on experience, aimed at helping IT developers and professionals quickly gain experience on a specific topic. The new IBM Cloud labs present exercises in bite-sized format, which has found to be very engaging for developers and is quickly catching on with most employees.
2019: AlertDriving announced the launch of a micro-learning platform that encompasses a range of personal driver learning modules. Their learning library has been upgraded to include 4,300 more lessons and the platform has been refreshed to include 52 more languages! In the CEO Gerry Martin's own words – "The increased flexibility of micro-learning translates into a more effective, engaging and enjoyable user experience, since it reduces the cognitive load on today's busy and time-sensitive learners".
Flexible Work

Quality and feedback management
Plural organizational work systems (network organization)
Remote culture, community building and work facilitation/networking
Self-organization
Strategic workforce planning and predictive analytics
Assessment of candidates and alternative recruiting tools
Benefits systems
Employee well-being and wellness (motivation, engagement, etc.)
Skills assessment, tracking and management
Transformational leadership development
Hybrid classrooms
Innovative andragogical concept (e.g. peer assessment)
Technology that fosters inclusion and community building
Technology that helps students to get started with AI
Corporate & Lifelong Learning​
Coaching and accompanied learning
Consumerization and gamification of learning, also with easy access and simplified learning content for people with learning disabilities
Peer, collaborative and social learning including shaping learning cultures
Development of meta-competencies, 21st century skills, data literacy, and for the digital work environment
Individual and self-directed learning
Learning analytics and feedback
Learning experience design
Learning on the job
Wellbeing at the Workplace
Health / Stress monitoring
Mental health coaching / preventive care
Work safety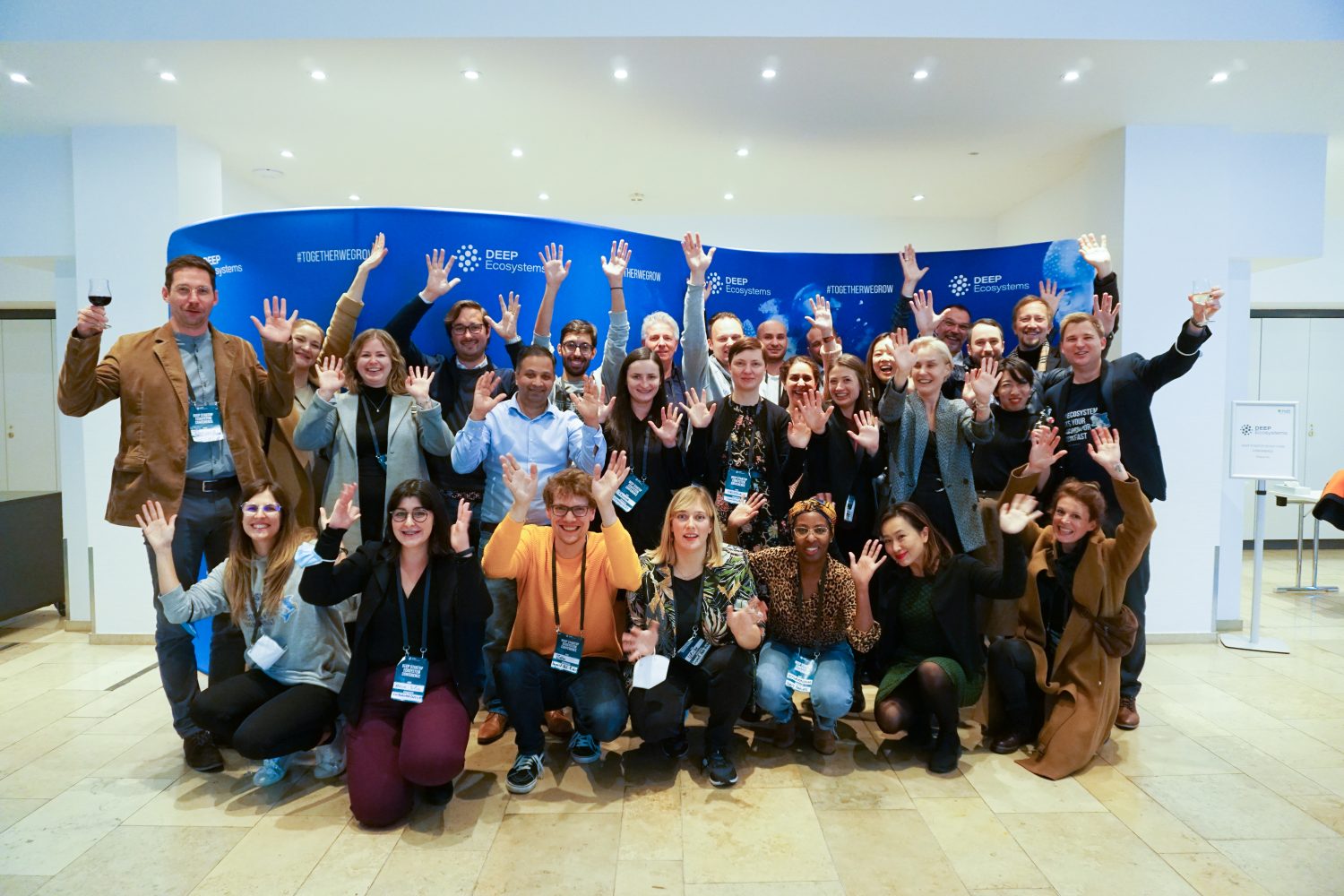 The next conference will be on 23rd and 24th June in Ludwigsburg, Germany. The Stuttgart metropolitan area is famous for its hidden champions and high-tech innovators from Bosch to Porsche, MANN+HUMMEL, Ludwigsburg itself is home to Europe's best Film and Animation Academies.
The conference will feature international visionary keynotes, data-driven workshops on startup ecosystem trends, open networking sessions to engage with the startup's scene thought leaders, governments, investors, corporates and innovation managers as well as a startup portfolio exchange for initiating long-term collaborations.
You can also find about the strategic recommendations from previous editions and read the following Strategy White Papers:
About DEEP Ecosystems
DEEP Ecosystems is a global community of startup ecosystem builders, dedicated to supporting grassroot innovation projects and fostering interconnectivity among startup ecosystems globally.
We believe in entrepreneurs to build ecosystems that solve the biggest challenges of our times. We help to grow and connect ecosystems through our DEEP Startup Ecosystem Accelerator (DEEPSEA), with over 200 alumni since 2018, one of the biggest ecosystem builder communities in the world that gathers twice a year in our DEEP Startup Ecosystem Conference. Both are backed by our data-driven insights and reports on startup ecosystems through our open Startup Heatmap Europe data platform.