Innovators Garage signed a partnership with i

nternational education provider Beaconhouse to set up a new incubation program for student entrepreneurs in three major cities in Pakistan
Innovators Garage is an Islamabad-based organization co-founded by Imran Jattala with a mission to strengthen Pakistan´s innovation ecosystem. The graduate of the 2021 DEEP Startup Ecosystem Accelerator seeks to build a $500B innovation economy and make Pakistan a top-50 Innovative Nation by 2030.
A recently signed cooperation agreement between Innovators Garage and Beaconhouse will establish a state-of-the-art startup incubator that will strengthen entrepreneurial activities and drive innovation in the education sector. 
The two organizations will work together in creating and running a program designed for first-time entrepreneurs and student teams of co-founders who are looking to develop their ideas. They will be offered support, structure, education, and the resources necessary to build, grow, and scale their ventures.
DEEP Startup Ecosystem Accelerator
Meet our portfolio and identify opportunities to collaborate & invest.
Jointly run by Beaconhouse and Innovators Garage, the startup incubation program will equip over 300 undergraduate students of Beaconhouse International College with innovation and entrepreneurship skills every year. The program launches in the cities of Islamabad, Faisalabad, and Lahore.
Beaconhouse International College is an initiative of Beaconhouse Group Pakistan, which is currently one of the largest education providers of the World with over 315,000 students studying in eight countries. 
Engaging one of the world´s largest education providers
Beaconhouse is a pioneer in education and the largest chain of private schools in Pakistan. Established in November 1975, it has since grown into an international network of private schools spread across eight countries.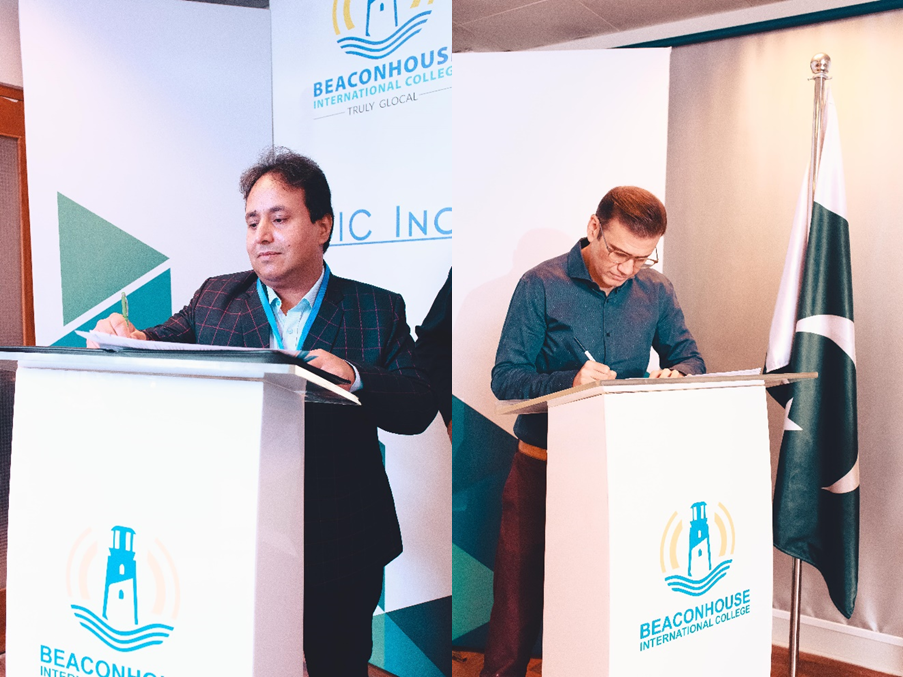 "We've partnered with Innovators Garage, a top innovation ecosystem organization in Pakistan, to create the Startup Incubation Program. Our goal is to inculcate an entrepreneurial mindset in all our students," said Nassir Kasuri, CEO of Beaconhouse International College.
"We are thrilled to partner-up with Beaconhouse group with over 300,000 students in eight countries and one of the largest educational networks in the world. With support from Beaconhouse we can make Pakistan a top-50 innovative nation with a $500 billion innovation economy by 2030," declared Imran Jattala, CEO of Innovators Garage.
Earlier this year Innovators Garage (IG), an initiative from Pakistan seeking to connect Silicon Valley with Indus Valley, had raised $150,000 angel investment from Zauq Group. 
Zauq Group is a dynamic and diversified business group with an extensive portfolio of Innovation, R&D, and Digital Industrial Transformation across Southeast Asia, the EU, and the MENA regions.
"Pakistan has a population of 114 million under the age of 25 years. We need to create 1.3M jobs each year. This partnership provides us with the right platform to lay the foundations for an Innovation Economy in Pakistan," said Mr. Rizwan Buttar, Chief Innovation Officer of Zauq Group.