Having been two weeks in Spain amidst the high-noon of the Catalan secession ambitions, I had to ask myself what this would mean for startups.
After Brexit, we recently found in our research that 35% of European founders find London less attractive as a startup hub. What would happen to Barcelona's popularity if they leave Spain and possibly the European Union?
I actually was on stage in Madrid last Thursday unveiling for the first time, the findings of the Startup Heatmap Europe study which shows that Barcelona is the 3rd most popular hub for founders in Europe.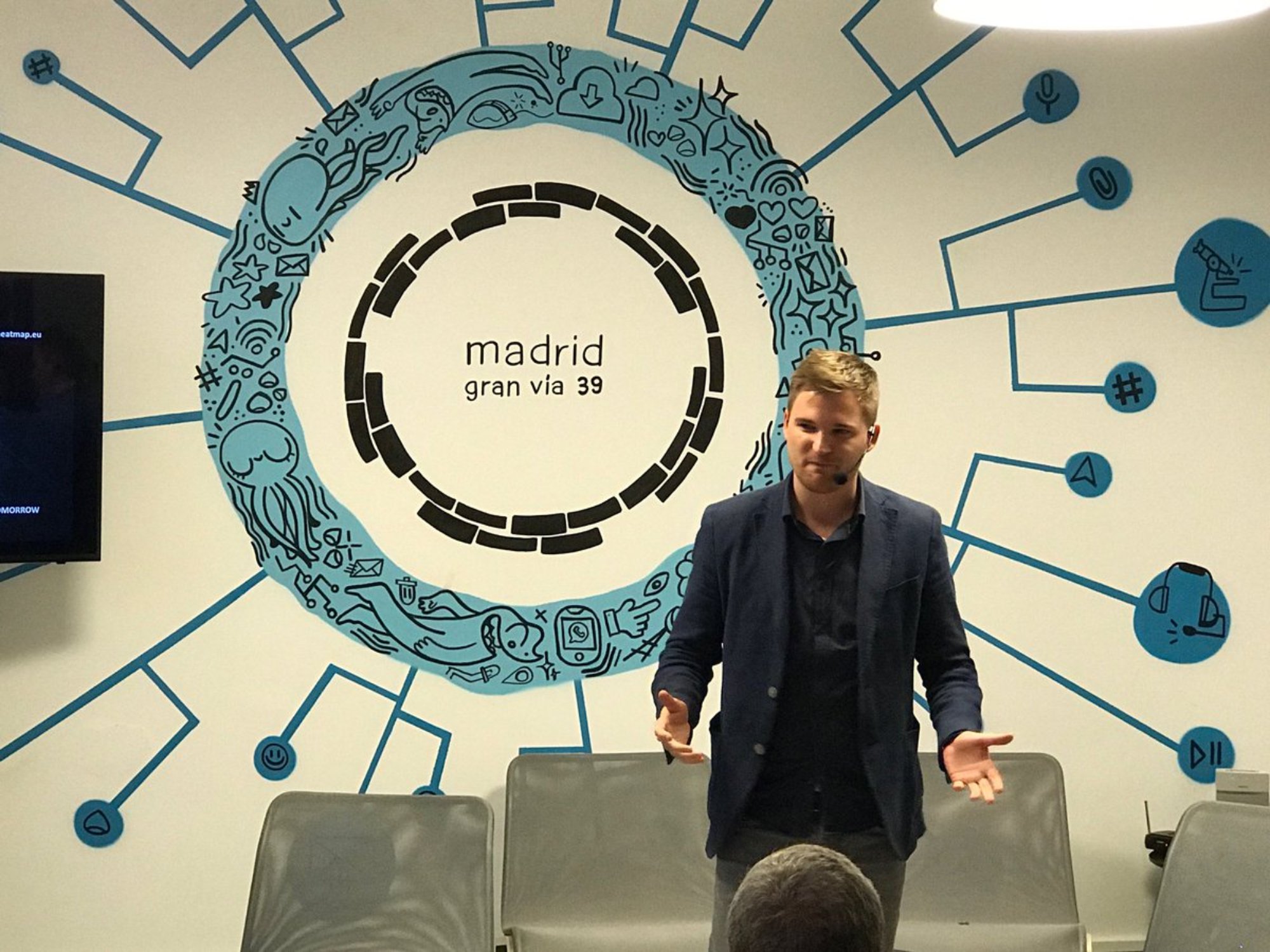 Besides the awkward moment of silence between me and the Madrid listeners, the audience's reaction gave a shocking insight in the deep grief the founders in front of me hold about this topic.
With Catalonia's looming declaration of independence the whole ecosystem trembles.
The Startup Heatmap Europe is a study on how founders move and build connections between startup hubs in Europe. And it highlights the problem of a potential secession:
Europe's startup ecosystem is based on the many connections between its hubs and this makes it allergic to secession.
Spain is a net winner from migration of founders in Europe. The Startup Heatmap study, which has involved over 1,000 founders in 2016 and 2017, shows a 20% increase of startups through migration in Spain – mostly from Western Europe and Latin America.
Of course, Barcelona is the top hub in Spain: 3rd overall with 21% of Europe's founders saying they could imagine to startup there. But also Madrid reaches a notable 12th rank and even gets better rates in access to capital and to talent than Barcelona in our study.
Would this remain the same after Catalonia secedes from Spain and possibly the European Union?
Looking at the in- and outflows of investments, it becomes clear that Barcelona and Madrid could not do without each other. While Spain is the 6th largest destination for VC investments in Europe by the amount of deals made, 36% of these deals are by outside investors. Thus, the country is highly dependent on this inflow of investments.
Moreover, Barcelona does not seem to have a large enough investor base to sustain its status as a top hub in Europe alone (by the way: only 33% of the founders voting for Barcelona are happy with its Access to Capital).
37% of early-stage investments deals made in Barcelona are done by Madrid-based investors. And vice-versa Madrid receives 20% of its investments from Barcelona. The interconnection between Madrid and Barcelona is one of the strongest (if not THE strongest) in Europe.
From the perspective of a founder, the breaking up of these relations between Madrid and Barcelona must seem ludicrous but unfortunately, is a real possibility.
Maybe it is time, I think, for startups to speak out on how important a united and strong Europe is for them; so they can become a positive transformative power not only in business, but also in society.