"In Estonia, it is super easy to start a company." I am watching two aspiring founders in their early twenties at a startup meetup in Berlin. Chatting about which European startup hub is the best to build a company has grown to be commonplace during these events.
How come location is such a big topic? In times when we have internet and frequent plane connections between all major economic hubs, why would it matter where you startup? Couldn't we all stay close to our friends and families and do business just where we happen to be?
The grass is greener on the other side
A lot of these discussions at startup gatherings centre on how the prospects seem brighter in other places – the proverbial greener pastures.  Still, both experience and data show that exponential startup growth is more likely in centers with an established track record. And founders that have moved to these centers, frequently quote the functionality and support provided by the entrepreneurial ecosystem.
Clearly, startup growth is highly dependent on the access to resources and these resources may or may not be available in the city where a startup idea is born. This is especially true when it comes to raising capital and acquiring talent as these resources could be limited in the home region. Even when resources are available, founders might have difficulties to get access to them. Regularly, cities try to convince startups by quoting their strong economic position and industry presence. However, it is not common for traditional corporations or even medium-sized companies to welcome disruptive startups with open arms.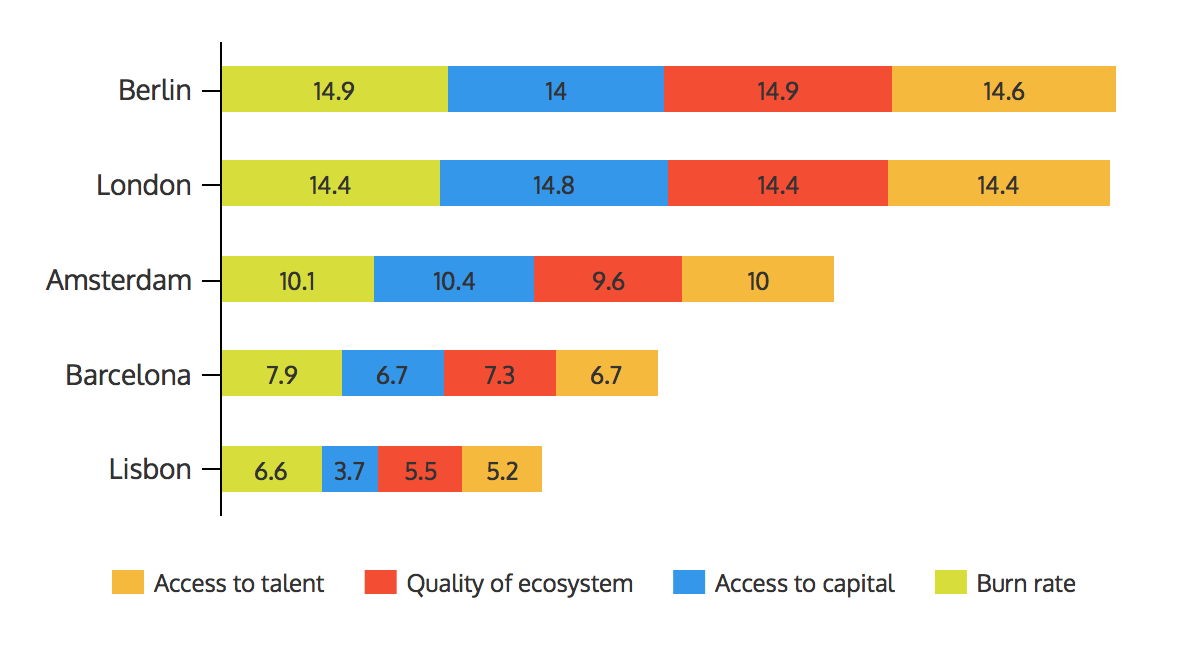 Startup hubs can become overcrowded
Startup hubs function as filters for global businesses, investors and even talent to find the most promising startups. Opportunities are traded face-to-face based on trust relations especially in a high-risk environment. A startup raises the chance to access large-scale resources when they show their presence in hubs, where they can effectively interact in-person with middlemen.
That said, it would be too easy to state that all European startups need to move to London or Berlin to prosper. In fact, with increasing success, startup hubs could become overpopulated leading to scarcity of resources and a reflective disapproval of newcomers by established actors. In this sense, it is wise to look beyond the obvious choices and try to understand where capital and talent is moving next.
Being in the hotspot vs. building the next hotspot
A startup that is able to establish a strong foothold early on in a newly booming ecosystem might have better growth perspectives than when putting up their tent in one of the established hubs. This may be the exact reason why startups have started flocking to Berlin, and will likely be a major motivation for startups that will gravitate to the next upcoming hub. The startup world is not black and white and there is a variety of choices on the startup world's map.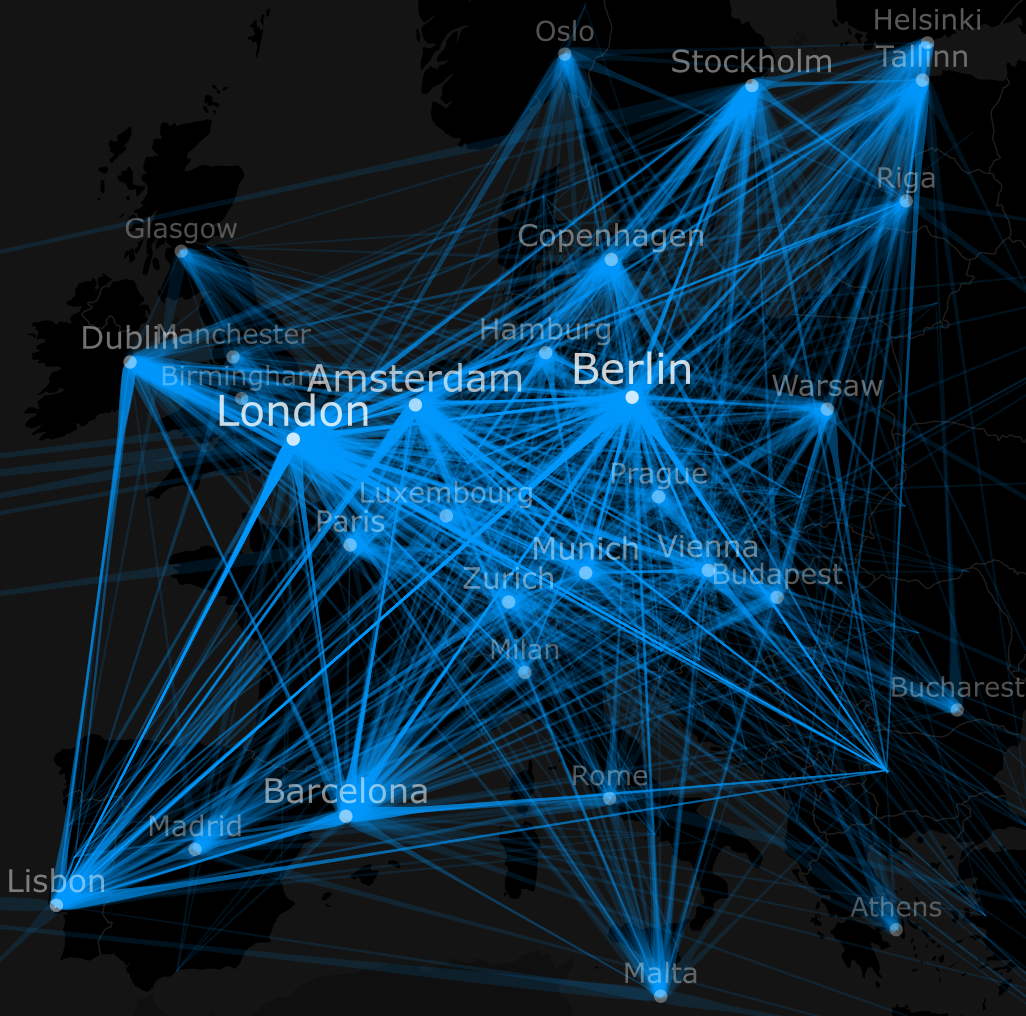 Knowing where to go: a Startup Heatmap for Europe
The battle to determine the most promising startup hub is heated. A lively startup scene has become an important indicator for a region's attractiveness. However, part of the debate is the difficulty in measuring a hub's quality. A few approaches focus on mapping investment deals being done in a region like we have previously analysed. However, the biggest concern of most existing approaches is that though they all highlight important points, they are looking at the past, and therefore struggle to give adequate information about future trends.
Perception shapes reality. So, we must map the perceived attractiveness of startup hubs today, to see where opportunities will concentrate tomorrow. This is why Startup Heatmap Europe was initiated – to map where founders want to go in Europe. We believe that Europe has a very diverse startup ecosystem which is breathing and demands mobility from founders and investors to get the optimal mix of ideas, talent and capital together in the right spots at the right time. We aim at helping entrepreneurship enthusiasts realize this potential by visualizing these trends in real-time.
Download our last report and be sure to follow us on LinkedIn, Facebook and Twitter to stay updated on what we are doing.