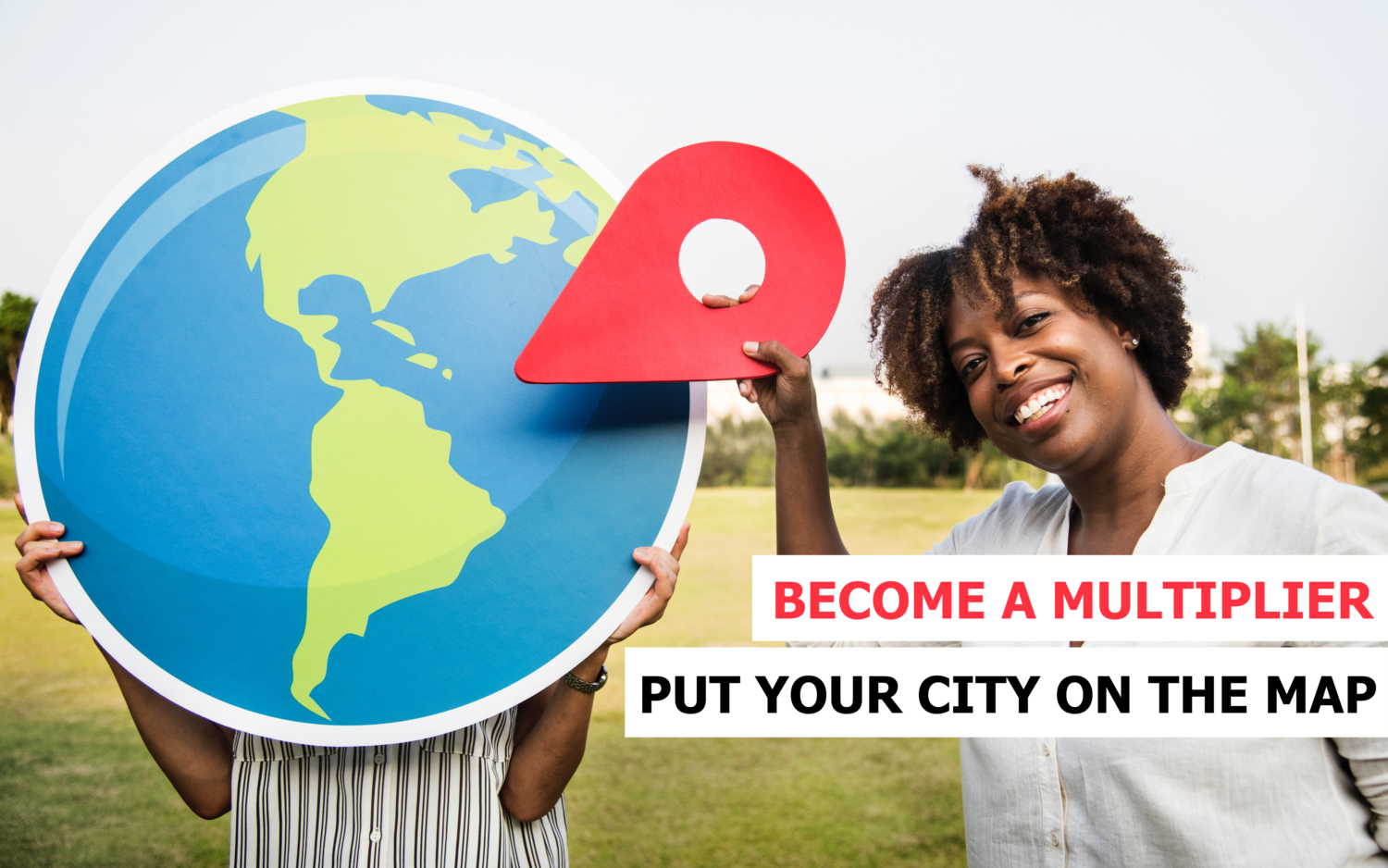 Multipliers for the 2020 Heatmap Survey
The Startup Heatmap Europe is a platform for founders, startup communities, and everyone passionate about creating an attractive startup environment in Europe.
Our mission is to provide transparency and orientation to ecosystem builders, investors, startups and tech talent by gathering both own and 3rd party data on tech ecosystems and their interconnections.
As an ecosystem builder you can contribute to a more transparent European startup ecosystem by helping our efforts of making ecosystems more readable. Share our survey with your community or add your own insights and data to the Heatmap.
Let us work together to track the progress of Europe's startup communities and help direct investments more efficiently into a wider range of hubs, forming an ever closer transnational startup community.
Join the movement for a Europe of interconnected startup communities.
For those who help us reach more founders and tech talent, we offer the chance to learn more on their own home ecosystem and showcase their success in attracting the very best to their locations on our platform.
Your logo on your ecosystem's profile page on our platform and in the final report
A question on your startup program in the survey (limited to your outreach)
Data results extract on your ecosystem if you bring >30 participants
A co-branded infographic on your ecosystem if you bring >50 participants
Outreach to relevant groups of tech talent and startup founders in your region via either/or
Social media outreach to your fans (promoted)
Newsletter coverage
Direct emails
Use of one of our widgets
Already have Data about Your Ecosystem?
Show it on your city's profile!
We believe local knowledge is hard to beat when it comes to understanding ecosystems and that is why we are eager to make available any quality insights local leaders have collected.
Share your insights with a wider international audience and let us create the most comprehensive free ecosystem data platform in Europe.
Data you can share must fulfill the following criteria:
Comparability. Single data points are telling little, data should always show context by comparing over time or against a reference
Reliable and valid. We will sense-check every data provided before publication and assess in how far the data can be trusted to speak to the point it is trying to make.
Each data provided will be visualized by us, please keep this in mind, when providing data.
We require a short description of the methodology behind the creation of the dataset.
Source Description. Each data you share should be owned by you or publicly available and referenced correctly with a URL.
Provided as a google sheet, like this one