Know Where the Next Unicorns Are Growing
The Startup Heatmap Europe is the leading data platform on startup hubs in Europe. We are working with startup communities to track their development and help to build transnational ecosystems to solve the challenges of our times.
Our ultimate goal is to allow investors, corporates and scale-up companies to connect with the best opportunities irrespective of geographic boundaries.
For Ecosystem Builders:

Set up Your Own Startup Tracking
Work with our experts to set up your own ecosystem tracking tools and create a solid data-driven business strategy for your community building efforts.
For Corporates & Investors:

Get Quality Dealflow From Local Scouts
We help you navigate the maze of the European startup world and allow you to identify the right local multipliers to be the very first to meet new-born unicorns.
For Thoughtleaders:

Gather a Pan-European Ecosystem
We help you to position as a leader in emerging ecosystems by mapping out stakeholders and gather enablers from the startup, investor and corporate realm.
Our Approach: Faster than Investment Data
Startups are seldomly working in isolation but are usually embedded in a support system that provides resources like capital and talent as well as market insights, product feedback and mentoring advice. The concentration of unicorns in a few locations of the world, largely the Silicon Valley, shows that this support network or "ecosystem" is paramount to the success of technology ventures.
While activities to spur the growth of startup ecosystems have been soaring over the past years, there is a fragrant lack of ecosystem data and transparency on where strong ecosystems exist and who is driving them. In fact, too often the measurement of the development of ecosystems is narrowed down to the observation of funding rounds.
While funding data is an important metric for ecosystem development, there are some limitations:
Early-stage funding data is hard to get by as investments are not always publicized
Investment databases usually have much better tracking in certain locations while they lack data in other geographies. Their main focus is identification of startups, not provision of regional comparisons.
Investments are mostly accounted for in the headquarter locations, which might be very different from the actual location of the company and its team
Investments are in fact the result of ecosystem development and will only occur after a number of years. Ecosystem builders need a more timely measurement of their progress
These are just a few points why funding data should not be the only metric to look at, when comparing startup ecosystems. In fact, we are proposing a set of variables from founder sentiments to brand perception, the frequency and attendance of tech meetups and startup events, twitter mentions, international participation in accelerator programs and the number of 2nd offices of successful startups in addition to funding data to allow a holistic benchmarking of startup hubs across Europe. We are not doing this to create a mere ranking or help individual municipalities to polish their marketing, but we believe complementary data must be gathered and made comparable for practitioners to really enable progress in the European startup scene.
Press mentions of our Work

Ecosystem Builders: Benchmark your Startup Hub
It is not enough to look at output variables like funding statistics to measure your ecosystem's progress. Rather you need to develop more granular and timely measurements that are capable to account for the accelerating dynamics of your startup community. We focus on putting numbers to what is often understood as soft-factors and make measurable what many believe is unmeasurable.
On top of investment and job growth data, we help you measure the speed, openness and density of networks or what we call the "metabolism" of your ecosystem. And the best thing: we make it comparable internationally.
Work with us to create your own tracking tool for your ecosystem, including
International visibility & attractiveness
News, trends & narratives
Meetups and conferences
Startup accelerators' performance
and many more…
We are coaching you through the creation of your data collection and help you to build your own tailor-made monitoring system, that you can keep using on your own.
Corporates & Investors: Scout With Local Experts
Innovation Departments and Investors are increasingly sourcing from an international pool of startups, however without local knowledge finding the best leads is almost impossible.
For many years we are tracking and following local ecosystem activities. This means we do not only have a great overview of what is happening in Europe, we also have many personal connections with local experts in all European startup hubs, who know best which startups are growing in their community.
Make use of this treasure and let us help you to connect with the best local experts to help you scout the startups best fit with your technology or business needs. Based on an individual assessment, we are creating a tailor-made scouting strategy including
Creation of a Detailed Search Profile
Identification of Early-Stage Startups
Qualitative Assessment of each Lead
Warm Introductions via Local Contacts
If you are looking for international dealflow, you can benefit from our extensive experience and network of local experts. Contact us today to discuss the details.
Thought Leaders: Grow a New International Ecosystem
Take the lead and bring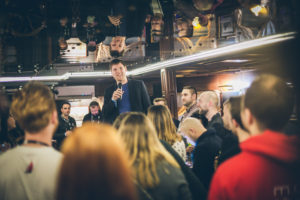 together a transnational network on the vertical you care about. The tech world is changing rapidly and being involved in new emerging fields like FinTech, Agrifood or Circular Economy is key for your long-term business success.
We help you to deepdive into the hottest topics in tech, create a knowledge base in your organization and bring together ecosystem builders, serial entrepreneurs, corporates and investors from an emerging field under your leadership.
The Ecosystem Booster Program is a unique opportunity to inspire supporters and enablers for your longterm vision. Bring your expertise to fruition and venture out with inspirational leaders moving into unchartered waters with you.
6 months to build your transnational ecosystem:
Proven format with peer learning opportunities and VIP networking events
Deep connections with 20-30 curated leaders & most promising incumbents
Research-based publication to establish your thought-leadership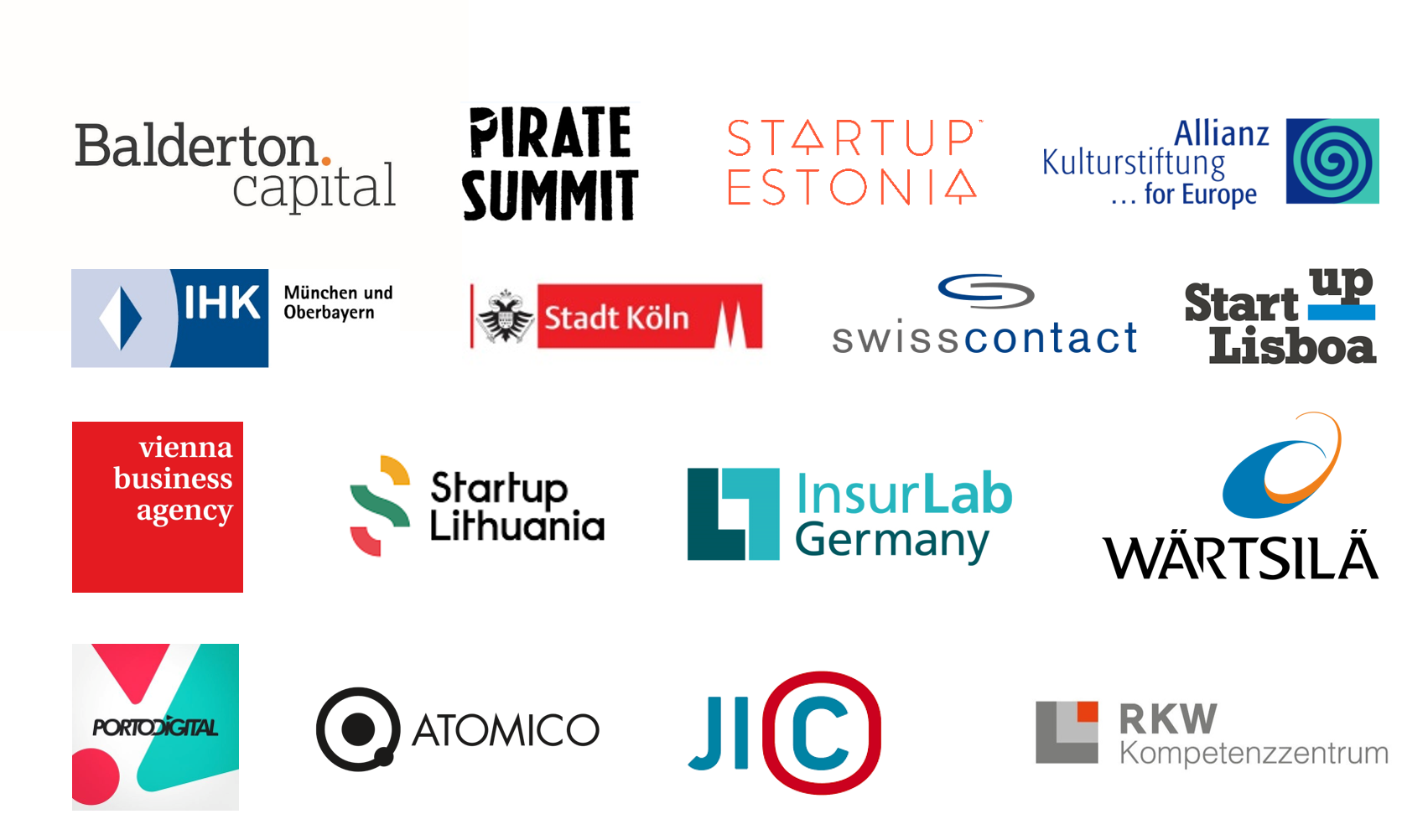 Advertisement